The boyfriend is slowly, but surely decorating the yet-to-be-touched areas of his home. Rooms left to decorate and enhance include the bathroom, kitchen and laundry room. This weekend, we are going to tackle the bathroom which is currently a powder blue color...ick! Our color of choice will be sage since the manly colors, blue and tan, are already featured in other rooms of his home. I love and appreciate that the boyfriend gives me free rein on the design ideas. He has trusted my judgement on previous design decisions so this weekend I am going to play designer for the day.

Color variations for the bathroom include the following options: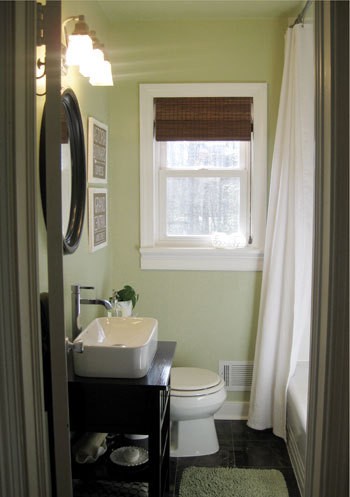 Now the boyfriend will need to come visit
Simply Sarah Style
to vote for his favorite variation of sage. I so look forward to turning his powder blue room into an relaxing oasis this weekend!
"Before" and "after" photos to come.
Feel free to leave a comment voting for your favorite hue/photo. I know the boyfriend will appreciate the feedback.