I know I've been MIA. It has been a busy life lately. For that, I apologize. I promise to find more time to blog.
Well let's catch up, shall we?
As you know, my sister just got married last weekend. It was a beautiful wedding held on her husband's family horse farm. You can view pictures here. Now that her festivities are over, it is time to move on to the wedding festivities of my friends, Nicole and Julia, both getting married this fall. In addition to weddings, my life has also been filled with numerous baby showers and birthday celebrations. It's a good life though. No complaints... Just this full schedule does not leave much blogging time.
While it has been rainy in Kentucky most days this spring, today is full of gorgeous sunshine and 80 degree temperatures. It makes me so excited for summer. In turn, I thought I would share this wreath tutorial with you. Sarah, from This Crazy, Blessed Life, posted a tutorial on this adorable wreath she created for her sister-in-law. I feel in love! It is totally "Simply Sarah Sarah" so I thought I would share it with you.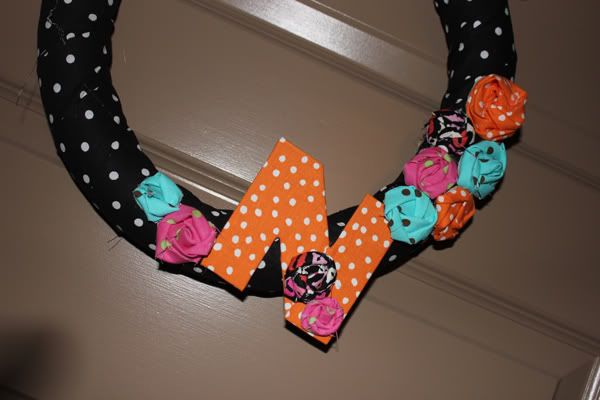 To create this, you will need the following materials:
Wreath Form
Fabric to cover wreath
Fabric Strips to make Rosettes
Piece of Cardboard
Hot Glue Gun
Click here for the full tutorial from This Crazy Blessed Life.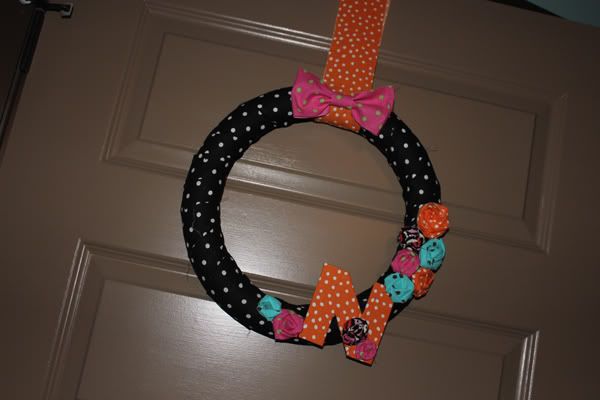 I think this would be a wonderful wedding gift for all the newly married couples in my life! This makes me want to head to Hobby Lobby today to purchase supplies.
I hope your day is also full of sunshine and warm temperatures.
Happy Saturday!